Paradise Depot Museum
Multiple dates from Saturday, June 17th to Saturday, August 26th
Event Summary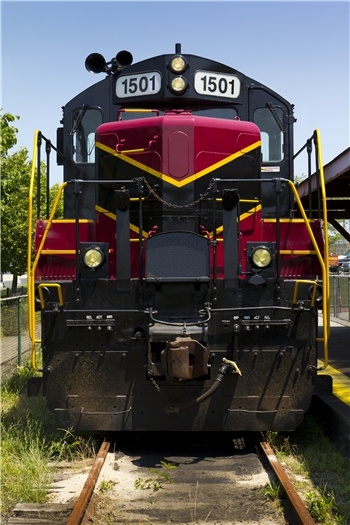 Click for additional dates
Price: Free
More Information (101.7 The Edge is not responsible for external websites)
Paradise Depot Museum
Saturday, April 29, 2017
12:00 pm - 4:00 pm
Additional Dates
Saturday, April 15, 2017 12:00 pm - 4:00 pm
Sunday, April 16, 2017 12:00 pm - 4:00 pm
Saturday, April 22, 2017 12:00 pm - 4:00 pm
Sunday, April 23, 2017 12:00 pm - 4:00 pm
Sunday, April 30, 2017 12:00 pm - 4:00 pm
Saturday, May 06, 2017 12:00 pm - 4:00 pm
Sunday, May 07, 2017 12:00 pm - 4:00 pm
Saturday, May 13, 2017 12:00 pm - 4:00 pm
Sunday, May 14, 2017 12:00 pm - 4:00 pm
Saturday, May 20, 2017 12:00 pm - 4:00 pm
Sunday, May 21, 2017 12:00 pm - 4:00 pm
Saturday, May 27, 2017 12:00 pm - 4:00 pm
Sunday, May 28, 2017 12:00 pm - 4:00 pm
Saturday, June 03, 2017 12:00 pm - 4:00 pm
Sunday, June 04, 2017 12:00 pm - 4:00 pm
Saturday, June 10, 2017 12:00 pm - 4:00 pm
Sunday, June 11, 2017 12:00 pm - 4:00 pm
Saturday, June 17, 2017 12:00 pm - 4:00 pm
Sunday, June 18, 2017 12:00 pm - 4:00 pm
Saturday, June 24, 2017 12:00 pm - 4:00 pm
Sunday, June 25, 2017 12:00 pm - 4:00 pm
Saturday, July 01, 2017 12:00 pm - 4:00 pm
Sunday, July 02, 2017 12:00 pm - 4:00 pm
Saturday, July 08, 2017 12:00 pm - 4:00 pm
Sunday, July 09, 2017 12:00 pm - 4:00 pm
Saturday, July 15, 2017 12:00 pm - 4:00 pm
Sunday, July 16, 2017 12:00 pm - 4:00 pm
Saturday, July 22, 2017 12:00 pm - 4:00 pm
Sunday, July 23, 2017 12:00 pm - 4:00 pm
Saturday, July 29, 2017 12:00 pm - 4:00 pm
Sunday, July 30, 2017 12:00 pm - 4:00 pm
Saturday, August 05, 2017 12:00 pm - 4:00 pm
Sunday, August 06, 2017 12:00 pm - 4:00 pm
Saturday, August 12, 2017 12:00 pm - 4:00 pm
Sunday, August 13, 2017 12:00 pm - 4:00 pm
Saturday, August 19, 2017 12:00 pm - 4:00 pm
Sunday, August 20, 2017 12:00 pm - 4:00 pm
Saturday, August 26, 2017 12:00 pm - 4:00 pm
Sunday, August 27, 2017 12:00 pm - 4:00 pm

Paradise Depot Museum
5570 Black Olive Dr
Paradise, CA
Directions
Price: Free
The refurbished Paradise Depot serves as a railroad and logging museum. There is a working model train.
Contact Info
Gold Nugget Museum
info@goldnuggetmuseum.com
530 872-8722
Venue
Gold Nugget Museum
5570 Black Olive Dr
Paradise
95929
Dates
The event runs from 12:00pm to 2:00pm on the following dates.
Select a date to add this event to your calendar app.